Loyalty Cards In Seattle, WA: A Business Owner's Guide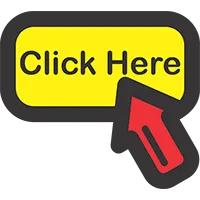 Loyalty Cards In Seattle, WA: A Business Owner's Guide
Looking for the best way to show your customers how much you appreciate them? Then, Seattle Custom Gift Card might be what you need!
Customer loyalty is essential for any business as it helps ensure that customers will return in the future. Customer loyalty programs are one way to foster customer loyalty, and plastic VIP cards are often used as a part of these loyalty programs.
Loyalty cards typically have a customer's name and a barcode, which you can use to track customer purchases and add loyalty points.
Plastic Loyalty Cards: An Essential Business Tool
A plastic card is an essential marketing tool a small business can invest in. It serves as a physical representation of your brand and can also help you build brand loyalty through a loyalty card program.
Plastic cards are more than insignificant cards. You can also use them for membership cards, gift cards, and employee ID badges. In addition, plastic cards are durable and versatile, making them a valuable addition to any small business.
---
---
Strengthen Customer Relations
Customer retention is more important than ever in today's competitive business landscape. One way to keep your customers returning is by offering Custom Plastic Cards and perks through a loyalty card program. This shows your customers that you value their business and gives them an incentive to remain loyal to your brand. Moreover, this type of program can also help you attract new customers.
When people see that your current customers are taking advantage of a loyalty program, they'll be more likely to visit your business in hopes of receiving the same treatment. Consequently, a loyalty card program can be a powerful tool for increasing revenue and strengthening customer relationships. So, if you're looking for a way to take your business to the next level, consider implementing a loyalty card program today.
The Benefits Of Loyalty Cards
---
---
Loyalty cards are one of the most popular marketing tools for small businesses. And for a good reason, loyalty programs can deliver a host of benefits to your business, including:
Most loyal customers: Loyalty card holders are typically your most loyal customers. They're the ones who keep coming back, month after month, to take advantage of your discounts and deals.
More repeat business: With a loyalty card, you can encourage customers to keep returning by offering them rewards for their repeat business.
Increased customer spending: Studies have shown that loyalty card holders spend more than non-loyalty card holders. So, if you look to increase your sales, a loyalty card can be a great way.
Increased customer retention: Loyalty cards can help retain existing customers and reduce turnover.
Better data tracking: With a loyalty card program, you can collect valuable data about your customers preferences and buying habits. This information can improve your marketing efforts and overall business strategy.
How Are Loyalty Cards Used?
When customers make a purchase using their Plastic Loyalty Cards, they can earn points or rewards that can be redeemed for discounts or freebies. So, while loyalty cards can benefit businesses and customers alike, it's essential to use them wisely.
---
---
For example, businesses should avoid collecting too much customer data, as this could violate privacy laws. In addition, companies should make sure that their loyalty program is easy and offers valuable rewards.
By following these guidelines, businesses can create a customer loyalty card program that is effective and is compliant with the law.
Plastic Card ID Can Help You Attract More Return Customers
At PLASTIC CARD ID Company, we specialize in creating high-quality Plastic Card And Key Combo Cards perfect for any business. In addition, we offer various customization options to ensure that your cards are what you want them to be. Our prices are unbeatable!
In addition to the benefits that plastic cards provide, our company also offers the best customer service in the industry. We understand the importance of building long-term relationships with our clients and are dedicated to providing customers' satisfaction.
Get Access To Quality Printed Plastic Custom Loyalty Cards
Seattle Custom Plastic Cards are essential for any small business to build customer loyalty. By offering custom plastic cards, you can incentivize repeat customers and reward them for their loyalty.
Our custom loyalty cards are printed on high-quality plastic and can be custom-designed to fit your brand. In addition, we offer various custom loyalty card options, including coin cards, points cards, and discount cards.
If you are looking for the best plastic card for your small business, look no further than our company. We are confident that you will not be disappointed.
Contact us today to learn more about how we can help you create the perfect loyalty card program for your business.