Plastic Card Printers For Marketing Your Business In Seattle, WA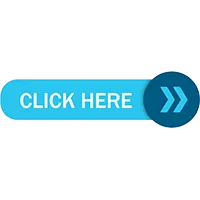 Plastic Card Printers For Marketing Your Business In Seattle, WA
What are plastic card printers? Plastic card printers are professional machines used to print custom gift cards. The process is simple: professional designers create a design for the front and back of the card, which is sent to the printer.
Once the order is placed, the printer takes care of the rest to create high-quality gift cards and professional-looking in minutes. Card printers can also create plastic business cards, customer loyalty cards, key tags, and ID badges. In short, they are an essential tool for any business that wants to make a lasting impression of its customers.
The Benefits Of Having A Plastic Card Printer
Printed Plastic Cards printers offer many benefits if you look for a unique and affordable way to promote your business. For example, you can print your own custom and personalized gift cards with card printers. This allows you to create a unique marketing campaign to grab attention and help you distinguish from the competition.
Gift card printers are also versatile. You can use them to print plastic cards of all shapes and sizes, making it easy to find the perfect size for your needs. You can also choose from various printing options, including full-color printing, Spot UV varnish, and more. This means you can create unique gift cards that will capture your target audience's attention.
Another benefit of card printers is that they are affordable. Plastic card printing is cost-effective compared to other marketing materials, such as TV or radio advertising. This makes it an ideal option for small businesses or startups that need to save money on their marketing budgets. Card printers also offer fast turnaround times, so you can get your gift cards printed and delivered in no time.
What Advantages Do Business Owners Get When Purchasing Printers For Custom Plastic Gift Cards?
There are plenty of reasons why business owners might consider buying their printers for custom gift card printing. For one, it can help them save money in the long run. In addition, gift cards are a popular way for businesses to promote their products or services, and customers will often pay a premium.
Business owners can print custom gift cards on-demand using their printers without paying the high fees charged by some third-party providers. Additionally, owning a printer allows businesses to order custom gift cards in any quantity they need without being tied to the minimum order requirements of some outside providers. And for companies that also offer membership cards, having a printer lets them easily print custom cards for new members on the spot, rather than waiting for an outside provider to process and ship the order.
There are plenty of advantages to owning a printer for custom gift card printing; for businesses that want the flexibility to print their cards on-demand, it's worth considering.
---
---
What Kinds Of Custom Gift Cards Can You Print?
You can print many different types of Seattle Plastic Membership Cards. These include personalized plastic gift cards for business, custom gift cards for personal use, and custom plastic business cards for special occasions.
You can use custom-made plastic gift cards for businesses to promote a company or product, thank customers or employees, or reward loyalty. In addition, custom gift cards for personal use can be given as gifts, used to consolidate debt, or used to make purchases.
You can give plastic gift cards for special occasions such as wedding favors, birthday gifts, or Christmas gifts. In addition, there are many different ways to use custom plastic cards, and the type that is right for you will depend on your needs and preferences.
The Different Custom Gift Card Printing And Their Advantages
Custom and business plastic gift cards are a great way to show your clients and employees how much you appreciate their business. However, with different printing processes available, it can be tough to decide which one is right for your needs.
Here's a quick rundown of the most popular printing processes for custom plastic and business gift cards:
Offset Printing - Offset printing is the most commonly used for custom-made plastic and business gift cards. It's a relatively simple process that involves transferring ink from a metal plate onto a rubber 'blanket,' which is then transferred onto the card.

Offset printing is suited for large runs of gift cards and offers excellent print quality at a reasonable price.

Digital Printing - Digital printing is a technology that offers some advantages over offset printing.

First, it doesn't require metal plates, so it's generally faster and more efficient.

Second, it offers near-photographic print quality, making it ideal for custom gift cards with photos or complex designs. However, digital printing is typically more expensive than offset printing, so it's best for smaller card runs.

---

---

Thermal Printing - Thermal printing is a direct thermal printer that uses heat to transfer ink onto the card.

Thermal printers are fast and efficient and offer good print quality. However, they're not well suited for gift cards with complex designs or photos, as the print quality can be uneven.

Laser Printing - Laser printing is dry toner printing that uses a laser to transfer ink onto the card. Laser printers are fast and offer high print quality.

However, they're also costly, so they're the best suited for large runs of cards.
Choosing The Right Plastic Card Stock
You'll need to remember a few things when choosing the best Print Gift Cards and personalized gift cards for your business.
First, think about what image you want to create for your brand. Do you want something sleek and modern or more traditional? This will help guide your selection of materials and design elements.
Next, consider how you'll be using the cards. For example, if you're looking for cards mainly used for marketing, you'll want to choose a design that will stand out. On the other hand, if you need to create gift cards that you can use mainly for transactions, then functionality is more important than style.
Finally, think about your budget. Plastic gift cards can be expensive, so balancing quality and cost is essential. However, with so many options available, there's sure to be a card that's perfect for your needs.
Personalized Plastic Gift Cards
Custom gift cards are unique and professional way to promote your business. They are also a great marketing tool to increase brand awareness and sales. Finally, and best of all, they can be personalized with logos, text, or designs to create a one-of-a-kind marketing piece that will impress your customers. Click For More: https://plasticcardprinter.tips
Depending on your needs and preferences, there are many ways to personalize your plastic gift card. For example, if you want a professional to look for your business, you can order customized gift cards with your logo or another branding.
You can also add text or designs to create a more personal look. Finally, if you're looking for something more unique, you can order a plastic business cards printed in full color.
---
---
Whether looking for a simple way to promote your business, or something more elaborate, many options are available to meet your needs.
Different Printers Are Available At Plastic Card ID
PLASTIC CARD ID offers various printers to suit all your printing needs. Whether you need an event or a regular ID card printer, we have the right model for you. We also offer frosted business cards, magnetic stripes, and print-ready artwork. Our prices are competitive, and we offer various printers. Contact us today to learn more about our products and services.
Our printer models include the Event Card Printer, excellent for frosted business cards, magnetic stripes, print-ready artwork, and ID cards. The Evolis Printers are perfect for creating high-quality id cards. The Fargo Printers are ideal for creating durable ID cards. The Zebra printers are perfect for printing large quantities of ID cards. Finally, the IDP Smart Printer Series 51 is suitable for printing small numbers of ID cards.
High-Quality Plastic Gift Card Printers
Are you looking for a Seattle Plastic Card ID printing company that can provide high-quality printers at affordable prices? Look no further than Plastic Card ID!
Aside from specializing in custom plastic gift card printing, we also sell plastic card printers for all your gift card customization needs. We have been in business for many years and are dedicated to providing our customers the best service.
Contact us today to learn more about our printers and to find the perfect printer for your needs. We look forward to serving you!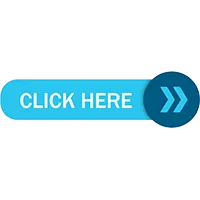 Plastic Card Printers For Marketing Your Business In Seattle, WA